About the Data Week Leipzig
Data Week Leipzig is the networking and exchange event for highlighting scientific, economic, and social perspectives of data and its use, where industry, citizens, science, and public authorities can enter into dialogue.
Show more

Special topics of Data Week Leipzig 2023 are the European Green Deal, NetZero Cities, and sustainable resilient development in various domains. Digital strategies will be presented and discussed from the European to the local Leipzig City level.
We welcome attendees to Leipzig to learn and share experiences about the concepts of data-spaces, urban platforms, and other technical solutions that follow the FAIR principles of ensuring that data remains Findable, Accessible, Interoperable, and Reusable. Days dedicated to the topics of semantics and artificial intelligence will give insights into how these technologies can help achieve a sustainable and resilient future.
Show more

The organisers would also like to invite students, trainees, and interested citizens to take a look behind the scenes or take part in the various training sessions offered during Leipzig Data Week 2023. Several trainings and tutorials will take place during Data Week Leipzig and provide insight into different principles, techniques, use cases or data sets.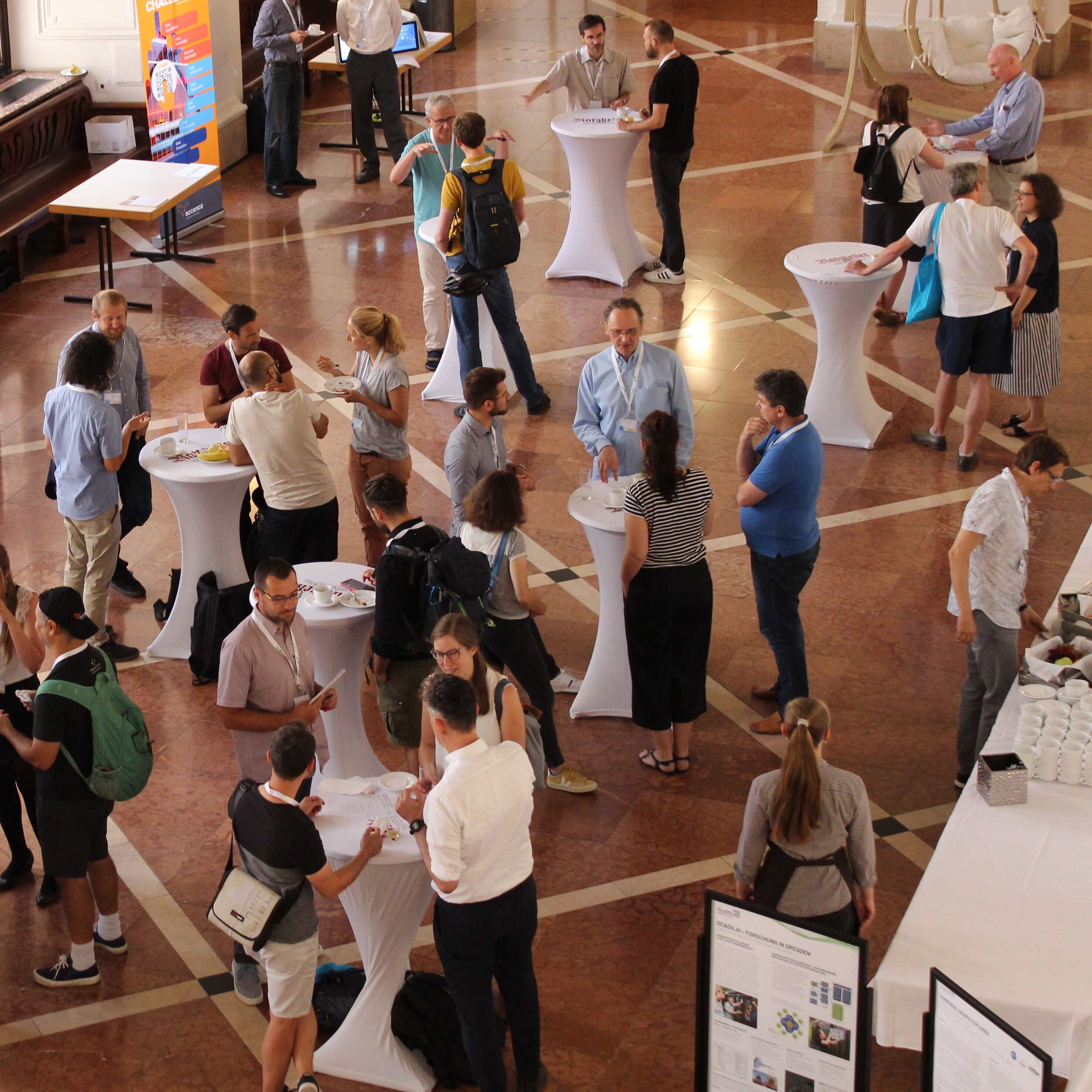 Impressions of the Data Week
2022
An exciting week of events for startups, students as well as representatives from science, administration and industry with more than 340 participants at the New City Hall Leipzig.
The week-long event at Leipzig's New Town Hall brought together stakeholders from business, science and administration over five days of events. What all participants from various disciplines had in common was an interest in topics of digitization, data and artificial intelligence. Commenting on this interdisciplinarity, Dr. Sebastian Tramp, CTO of eccenca GmbH, said, "With Data Week, we are broadening our scope from a purely academic event to one that can really interest everyone." The conference week was characterized by varied exchange and networking opportunities. Many presentations, workshops and discussion panels were organized. Furthermore, Data Week Leipzig opened on July 4, 2022 with the exciting keynote presentation "Of Errors in Data and Errors in Thinking" by Stefan Holtel (Curator for Digital Transformation at PricewaterhouseCoopers GmbH). All slides and presentations can be found on the Data Week 2022 website: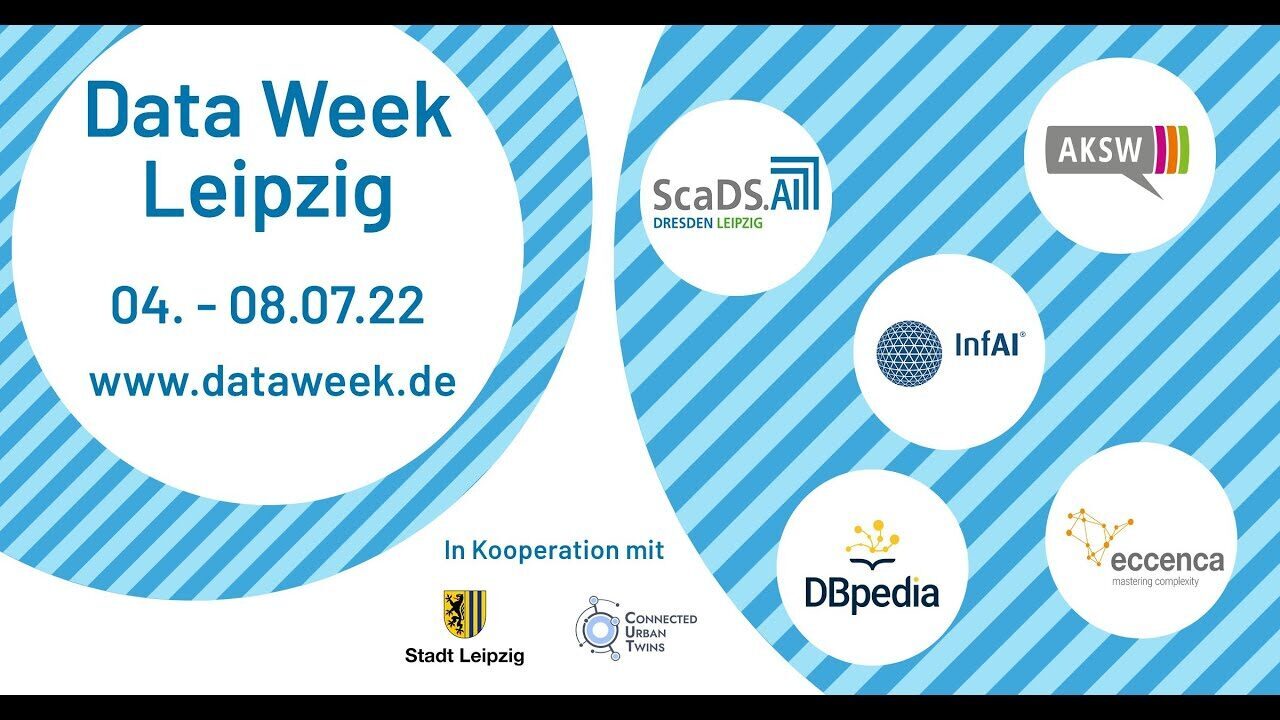 This video is embedded from YouTube. By loading the video, you accept YouTube's privacy policy.