The Program
Admission
- | Wandelhalle |
Welcome
- | Ratsplenarsaal | German
Julia Friedrich (Institute for Applied Informatics): Presentation of the program slots
Keynote
- | Ratsplenarsaal | German
Shaping the future with artificial intelligence? On the role of AI in resilience and sustainability.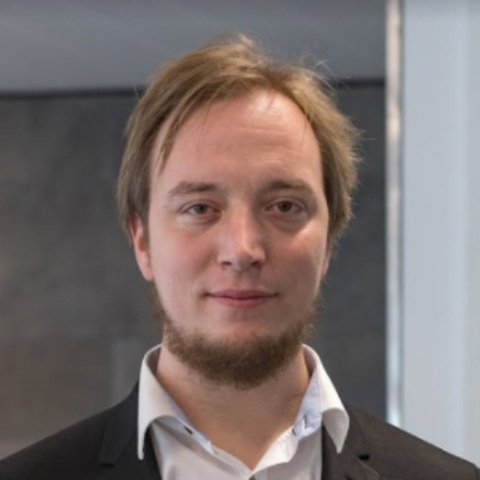 Dr. Christian Zinke-Wehlmann (Institute for Applied Informatics)
Vita
Dr. Christian Zinke-Wehlmann is a sociologist with a doctorate in Computer Science. He serves as the Director of the KMI Competence Center (Artificial, Human, Intelligent). His work and research reside at the fascinating intersections of digital technology, education, work, and services. Employing his multi-disciplinary expertise, he investigates complex sociotechnical problems that occur within these realms. His work aims not only to understand these intersections but also to develop innovative solutions that harness the power of digital technology to enhance education, optimize work processes, and improve service delivery in our increasingly interconnected world. Accordingly, his commitment is geared towards creating intelligent, human-centered solutions powered by artificial intelligence and other emerging digital technologies.
Coffee break
- | Wandelhalle |
Posters and Stands
Digital transformation of organisations or processes through AI
- | Ratsplenarsaal | German
Chair: Mandy Wölke (Institute for Applied Informatics) and Sandra Schumann (Institute for Applied Informatics)

The contributions to the session will highlight opportunities for the digital transformation of organizations and processes through the use of AI. The possible applications are diverse and range from the optimization of workflows and efficiency increases to the development of innovative business models based on AI methods. Specific real-world examples will be presented and discussed on how AI-based solutions can be used in different industries.
Nico Rabethge (University Bielefeld): Developing a human-centred AI-based system to assist sorting laundry
Susanne Franke (d-opt GmbH): AI-Powered Knowledge and Expertise Mining in Healthcare from a Field Experiment
Pierre Grzona (Technische Universität Dresden): Iterative Development of a Process-Oriented Approach for the Selection of Platform-Based Digital Services
Lunch break
- | Wandelhalle |
Opportunities of AI for society
- | Ratsplenarsaal | German
Chair: Anja Brückner

This session will highlight the positive impact and opportunities of AI on society. The presented papers show how AI-based technologies can contribute to solving societal challenges, e.g. in law enforcement. Ethical aspects will be discussed and questions about responsibility and transparency in dealing with AI will be raised. The session will provide space for a broad dialogue on the impact of AI on society and possible strategies to make the most of the benefits of AI.
Antonia Schönbrodt: Classification of static poses based on key point detection for application of incriminated image files
Claudia Graf-Pfohl: Human Centered Implementation Process of AI in SMEs – Conditions for Success
Diego Moussallem (Jusbrasil): Jusbrasil - AI challenges for the legal domain
Coffee break
- | Wandelhalle |